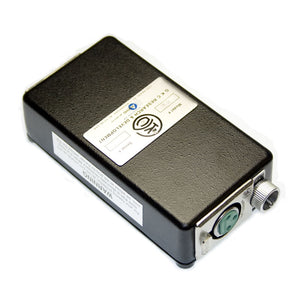 Model #150 features built-in clipper limiter circuitry, and also a headphone monitor output. It is widely used in the broadcast industry. It comes with belt clip and battery.
Low impedance mic input female 3 pin XLR
600 ohms balanced line output male 3 pin XLR
Line level output adjustable 0 dB to +8 dB
Power requirement: 9 V battery
Dimensions: 4-1/4" H. 2-1/4" W. 1-1/4" D.